This simple DIY bench combines many of my favorite features: mid-century minimalism, natural wood, and woven wool for that warm, inviting look. You can make this bench yourself in about an hour for just $85 (plus whatever you use for the woven sleeve). If you're looking to add a modern bench to your next DIY project, check this out.
Brought to you by Ben Uyeda at HomeMade Modern, this bench is super easy to build. For step-by-step instructions, watch the quick video above (80 seconds only!) or click here to read the tutorial with pictures to guide you through each process.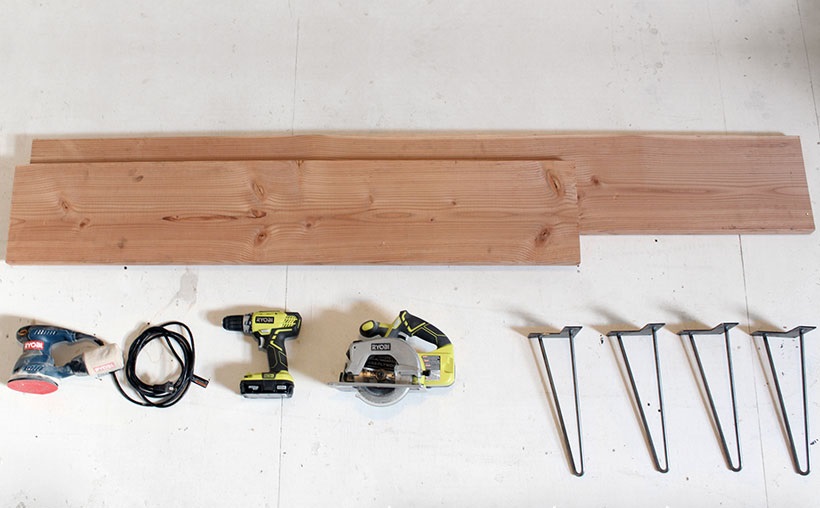 The bench is constructed of 4 supplies: (1) a 8′ long 2×12 lumber wood, available at Home Depot; (2) a set of 4 16″ iron bench legs (HomeMade Modern sells them here or you can Google "mid-century hairpin legs" for other options); (3) danish oil (try this); and (4) a knit sleeve to wrap the bench.
The last item is the tricky part. Uyeda had a friend make a custom wool sleeve with the perfect size and fit for the bench. However, you can't buy something like that in stores. Instead, consider purchasing a chunky knit scarf that can stretch 12″+ wide or buy two such scarves and sew them together. Be creative as this is the part that really defines the character of the bench.